The Turkish daily  Sabah said that "the photo, showing the owners who have beards [as many Muslims do], was circulated on social media in Turkey, but had turned into a parody topic, as the owners had nothing to do with the ISIS terrorist group."

Bilal Erdoğan had also refuted the claims saying the owners of the restaurant, named Ciğeristan, wanted to take a photo with him, as they take photos with famous clients, and they just happened to be men with beards.
Russia Today, known for close ties to Russian President Vladimir Putin, posted the photo on a news piece published on Nov. 25, which they titled "Ankara's oil business with ISIS [Daesh]."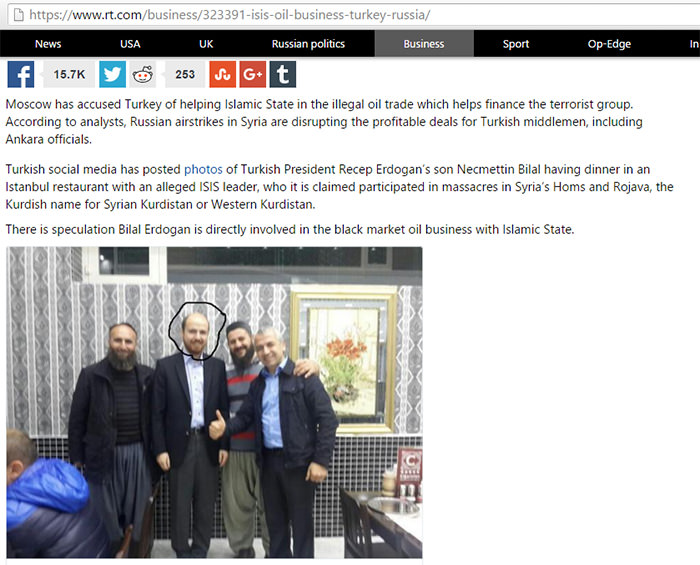 President Erdoğan made remarks Friday on comments made by Russian President Validimir Putin on Thursday after a meeting with French President Francois Hollande in Moscow accusing Turkey of buying oil from ISIS.
"Turkey is 'not so dishonorable' as to buy oil from terrorist organization," Erdoğan said accusing Putin of not telling the truth.
"Turkey does not buy oil from Daesh. The U.S. Treasury documented that Russia and Daesh sell oil to the Syrian regime," Erdoğan said.
Total Page Visits: 301 - Today Page Visits: 1