Police in Fujairah summoned a couple after a video of them dancing was circulated across social networking sites in the UAE. 
The police summon was cordial and the couple was given advice and guidance by the police about customs and traditions of the UAE.
The UAE Cybercrime Law No. 5 of 2012, issued by President His Highness Shaikh Khalifa Bin Zayed Al Nahyan, stipulates penalties like jail terms that could go up to a life sentence and/or a fine varying between Dh50,000 and Dh3 million depending on the severity and seriousness of the cybercrime.
The online video, which was widely spread during the weekend, shows the bride and groom slow dancing to Arabic music.
The groom then goes on to carrying the bride as she then leans forward on the man's chest. 
Fujairah Police on Sunday announced that it summoned the groom and his bride as the video clip from their wedding, "shows behaviour contrary to the customs and traditions of the UAE."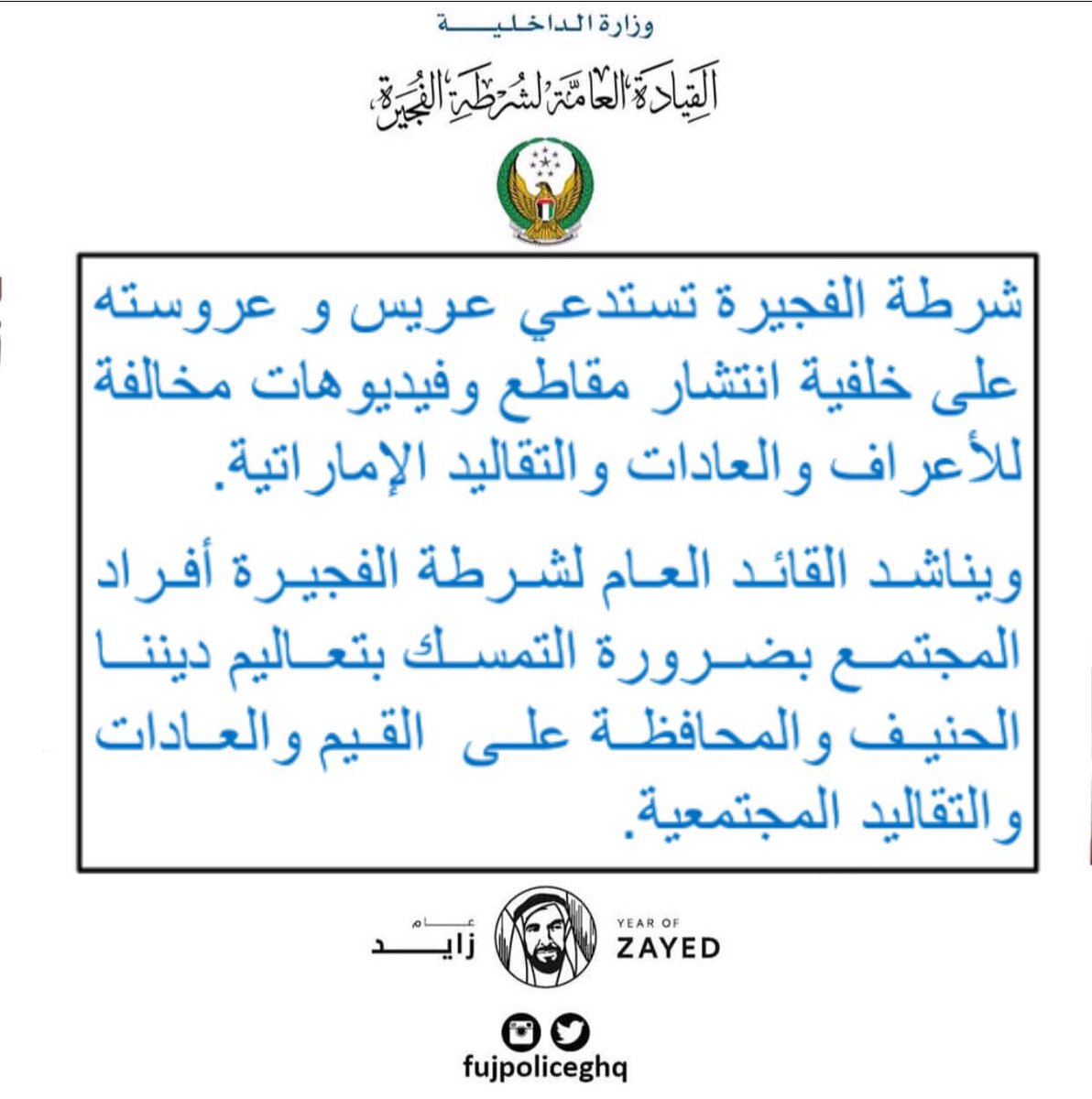 On its Twitter account, Fujairah Police urged the public to adhere to uphold the values, customs and traditions of the UAE.
Source: Gulf News