Over the weekend the New York Times carried a fascinating scoop.
Under the headline "Secret Alliance: Israel Carries Out Airstrikes in Egypt, With Cairo's O.K." its correspondent, David D. Kirkpatrick provided details of a remarkable and highly secret military relationship.
"For more than two years," he wrote, "unmarked Israeli drones, helicopters and jets have carried out a covert air campaign, conducting more than 100 airstrikes inside Egypt, frequently more than once a week — and all with the approval of President Abdel Fattah el-Sisi."
While Egypt has had a peace deal with Israel since 1979, it is widely characterised as a "cold peace".
Even now any collaboration – let alone sanctioned air strikes – is rarely acknowledged.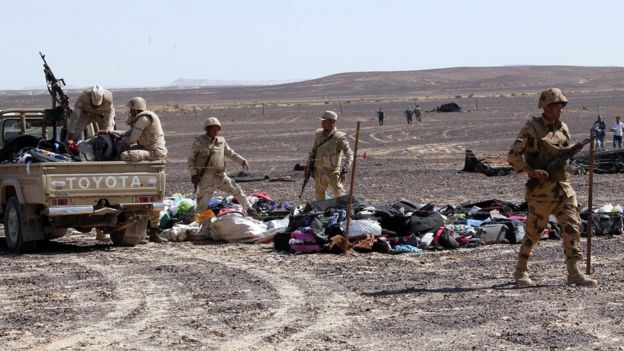 The essence of the story was that the Egyptian military which had long been struggling to cope with an Islamist insurgency in the Sinai, had turned to Israel for assistance. The relationship had benefits for both parties.
"For Cairo," he noted, "the Israeli intervention has helped the Egyptian military regain its footing in its nearly five-year battle against the militants.
"For Israel, the strikes have bolstered the security of its borders and the stability of its neighbour."
The article looked to be based entirely upon Israeli or western sources. When the article was published it provoked consternation amongst Egyptian media commentators who branded it "unprofessional journalism" and "fake news".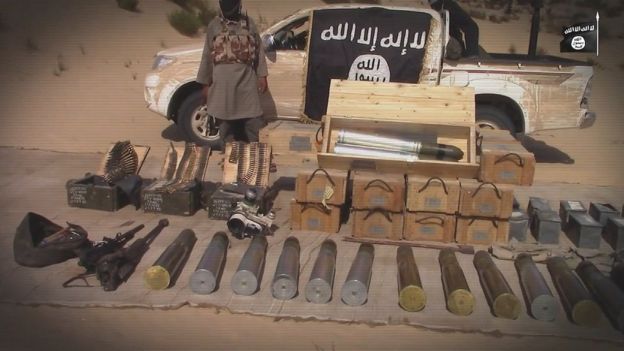 Egypt's military spokesman insisted that it was only the Egyptian law enforcement forces that were confronting the militants.
Such military cooperation, if true, would be a highly sensitive matter for the Egyptian authorities.
But amid a litany of reports of air strikes – both by drones and manned aircraft – over several months, I certainly wondered at times just who might be carrying them out.
The story fits into the pattern of a wider shift in the region – the broad lines of which are certainly true – but its extent and its likely consequences remain far from clear.
An anti-Iran alliance?
The rise of Iran and its growing regional role – extending from the Gulf to the Mediterranean is alarming countries like Saudi Arabia, Egypt and Jordan.
Circumstances then have pushed some of the moderate Sunni Arab states ever closer towards Israel. They share concerns about both Iran's regional role and its nuclear ambitions, and the perceived unwillingness of Washington in recent years to confront Tehran.
Diplomatic signals and briefings lead one to believe that there is genuine substance in this rapprochement.
There have also been subtle and some not-so-subtle signs.
Most recently, Dr Mohammed Al Issa, secretary general of the Saudi-based Muslim World League, wrote a fascinating "open" letter to the director of the Holocaust Memorial Museum in Washington where he both expressed his sympathy for the victims of the Holocaust during World War Two and condemned those who would say that the Holocaust never happened.
This from a very senior religious leader in a region that has, to be blunt, been at the forefront of Holocaust denial for decades, was a remarkable statement.
Can Israel have its cake and eat it?
From the Arab side one has to piece together incidents like this to give a sense of the changes that are going on beneath the surface.
The Israelis – perhaps some might say ill-advisedly – are much more forthright. Both in private briefings and in public they are eager to play up their improving ties with the moderate Sunni states.
Israel's Prime Minister, Benjamin Netanyahu, put it this way in a presentation at London think tank Chatham House last November.
Speaking of developments in the region he said that "the bad news is that, in the battle between the medievalists and the modernists, the medievalists are moving forward, specifically with Iran".
But the good news, he went on, "is that the other guys are getting together with Israel as never before. And there is something that I wouldn't have expected in my lifetime, but we're working very hard to establish, and that is an effective alliance between Israel and the moderate Sunni states to counter the aggression of Iran, to roll it back as far as possible."
And he strove to underline the point, noting that "as you move towards the Persian Gulf, or as they call it, the Arab Gulf, you will find that attitudes to Israel are mellowing considerably".
He continued: "They're still very hardened, you know, in the Palestinians, in our immediate vicinity, but they sort of mellow out. "
Mr Netanyahu's mention of the Palestinians is an element that should bring this debate down to earth.
True, even when US President Donald Trump announced his intention to move the US embassy in Israel to Jerusalem, there was only a muted reaction amongst Sunni Arab leaders.
But attitudes in wider Arab society, among intellectuals and the populace at large, do not tend to reflect this "elite softening" towards Israel. Far from it.
There is a paradox here that many analysts believe that this is a moment of opportunity to try to push forward the Israel-Palestinian peace process and to take advantage of the newfound co-operative mood between Israel and the so-called moderate Arabs.
But the Sunni Arab states still grate at some of the policies of Mr Netanyahu's government, even as they seek wider consensus on the mutual security threats they both face.
And there are those in Israel who despair at what they see as a wasted opportunity to at the very least test out what might be possible.
The Netanyahu government seems to be signalling that it can have its cake and eat it – in other words it can make no progress on the Palestinian front while still improving its relationship with the moderate Arab states.
Source: BBC