More than 400 US Marines are to leave Syria after helping to capture the city of Raqqa from so-called Islamic State.
Marine units have been deployed since March to provide artillery support to an alliance of Syrian Kurdish and Arab fighters battling the jihadist group.
The Syrian Democratic Forces (SDF) declared victory in Raqqa last month.
The US-led coalition against IS said the withdrawal of the Marine artillery battery was a "sign of real progress".
"We're drawing down combat forces where it makes sense, but still continuing our efforts to help Syrian and Iraqi partners maintain security," Brig-Gen Jonathan Braga, the director of operations for the coalition, said in a statement.
BBC defence correspondent Jonathan Marcus says the Marine artillery battery was the most significant combat element deployed by the Americans on the ground, bolstering the impact of US and coalition air power.
With IS as a territorial entity largely defeated there is no longer any need for the battery, our correspondent adds. Thus its departure marks the end of a significant phase in the battle against IS.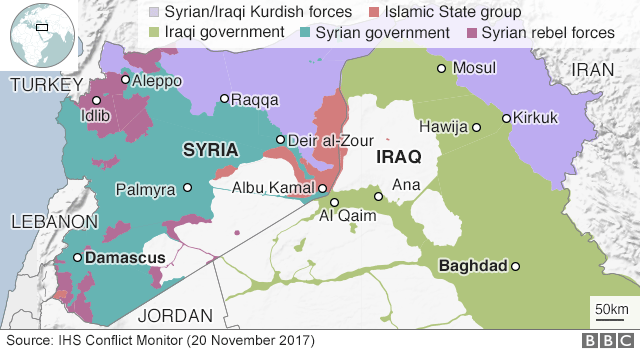 On Monday, the Pentagon said there 503 military personnel in Syria.
However, the figure was far short of the 1,723 – including 618 Marines – listed in the most recent quarterly report by the Defense Manpower Data Center.
Most of the US troops in Syria are stationed in northern areas controlled by the SDF, whose fighters are currently advancing through Deir al-Zour province.
Last week, the Pentagon said it was reviewing "adjustments" in military support it gave to partners inside Syria. They include the SDF, which is led by a Kurdish militia known as the People's Protection Units (YPG).
Turkey says US President Donald Trump has promised to stop supplying arms to the YPG, which Ankara considers an extension of the banned Kurdistan Workers' Party (PKK), which is fighting for Kurdish autonomy in Turkey.
However, this has neither been confirmed nor denied by Washington.
Source: BBC